---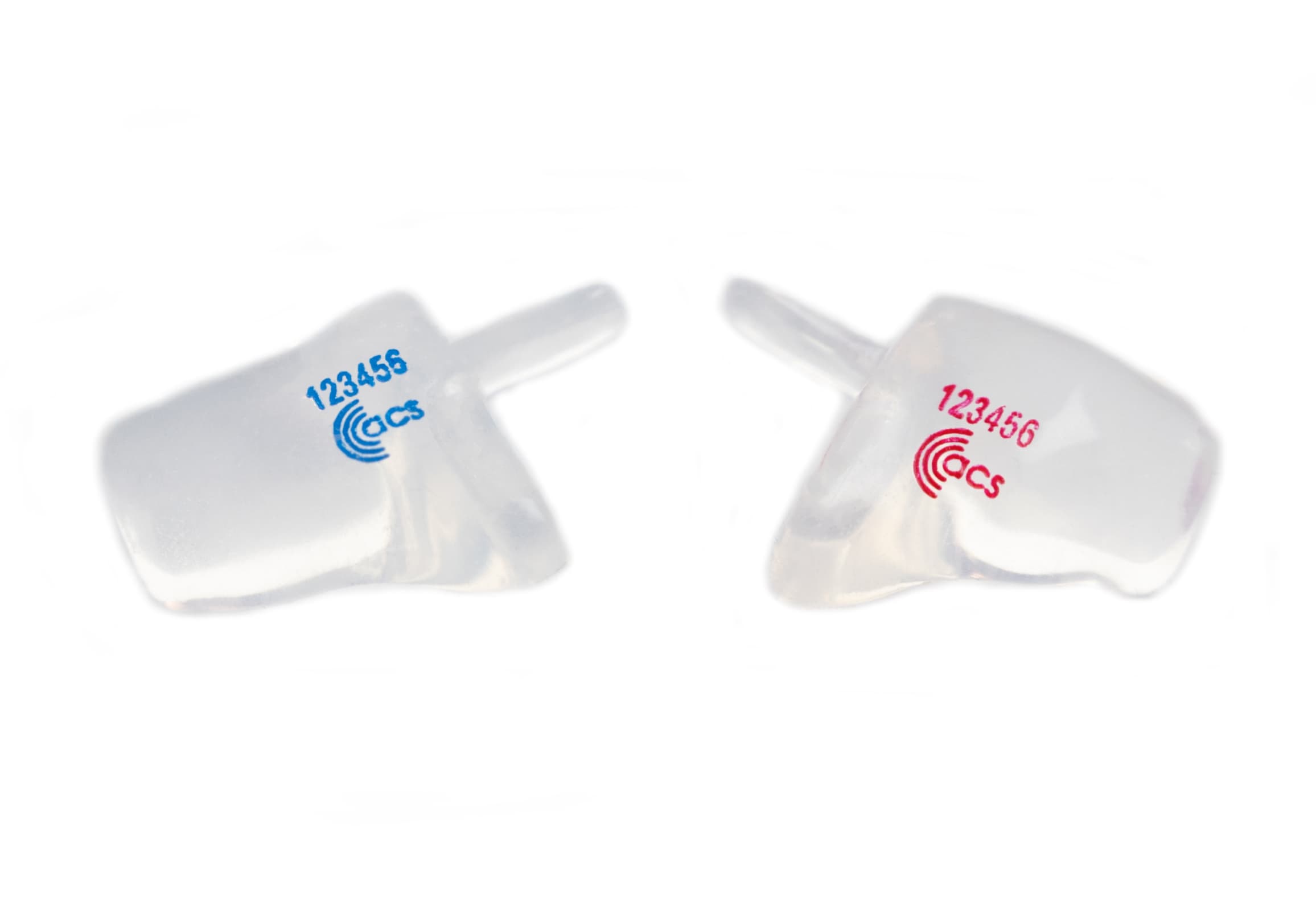 The ACS SleepSound was created to help you sleep without any noise distractions and was developed initially for shift workers who needed to sleep during the daytime. However, users reported their effectiveness at reducing the level of their partners snoring to a degree where it became possible for them to sleep soundly without distraction.
Voted the best earplugs for sleeping by The Telegraph!
Sleep problems can be caused by a number of different reasons, including snoring, noisy neighbours or noisy environment, maybe just an irregular work pattern. The ACS SleepSound have been designed for light sleepers to block out ambient noise from the outside world to ensure sure you get a peaceful night's sleep. Made from a soft medical grade silicone and custom fitted to your ear shape, you can be assured our SleepSounds remain comfortable no matter how you sleep.
The SleepSound's unique shape has been designed by removing the concha portion of the earplug so that it sits in the ear canal, perfect for side sleepers and provides a secure fit all night long.
---
Product Features
Approximately 25-27dB reduction of ambient noise
Built from 40 Shore medical grade silicone finished with a hard wearing flexible lacquer
Unique shape with concha portion removed for better comfort