---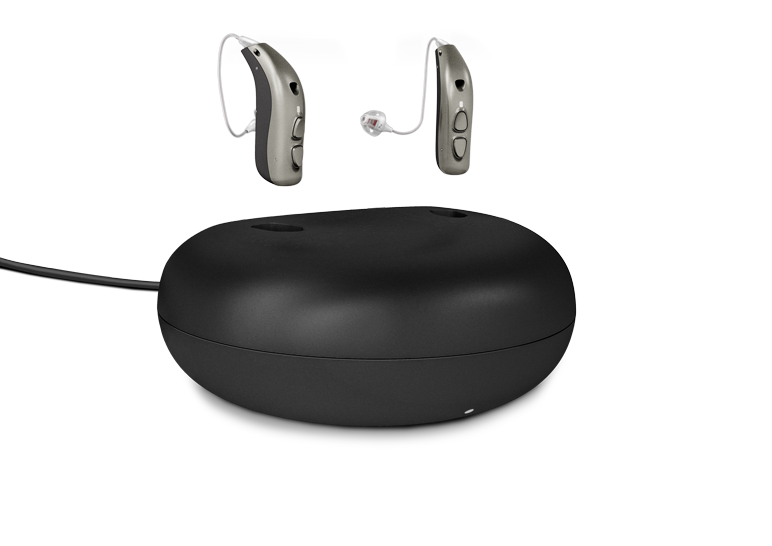 Coral is Audina's first True Environment Processing™ hearing instrument. The miniRITE T R is a rechargeable hearing instrument with the efficient Li-ion battery technology to provide a full day of use including streaming activity. It is a receiver-in-the-ear hearing instrument designed for users with mild to profound hearing losses. It includes 2.4 GHz Bluetooth® Low Energy and NFMI technology, a telecoil, and double push button for volume and program changes. The miniRITE T R is available with the miniFit speaker system, which includes multiple power levels and a variety of domes and custom molds.
Coral is Made for iPhone and compatible with Samsung devices through the Soundclip-A. Soundclip-A can be used as a basic remote, to wirelessly stream phone calls, music and video, wireless headset to chat through VoIP software, mobile microphone among other features. Other wireless accessories include RemoteLink app for iOS and Android™ and TV-A television adapter.
RemoteLink App
Download the app from your device's respective app store.
App control and streaming support varies by device. Compatiblity information